Piercing Pagoda Rebrand
Since 1969, Piercing Pagoda has been widely-known as the gold kiosk leader in shopping malls across the United States and Puerto Rico. It has grown from a single retail location to roughly 780 kiosks and remains the core ear piercing business today. As part of a broad repositioning, the chain's name changed to Banter by Piercing Pagoda. The relaunch included expanding and opening as many as 100 new Banter locations in malls in 2021, with roughly half of those being enclosed stores.

The brand name invokes the excitement of playful conversation, giving us an interesting start point to develop the system.

The process involved exploration of wordmarks, color palettes, symbols, iconography, digital applications and a look into content activation for their 2021 Holiday Campaign. Additionally, we worked in the redesign of their current kiosks and signage.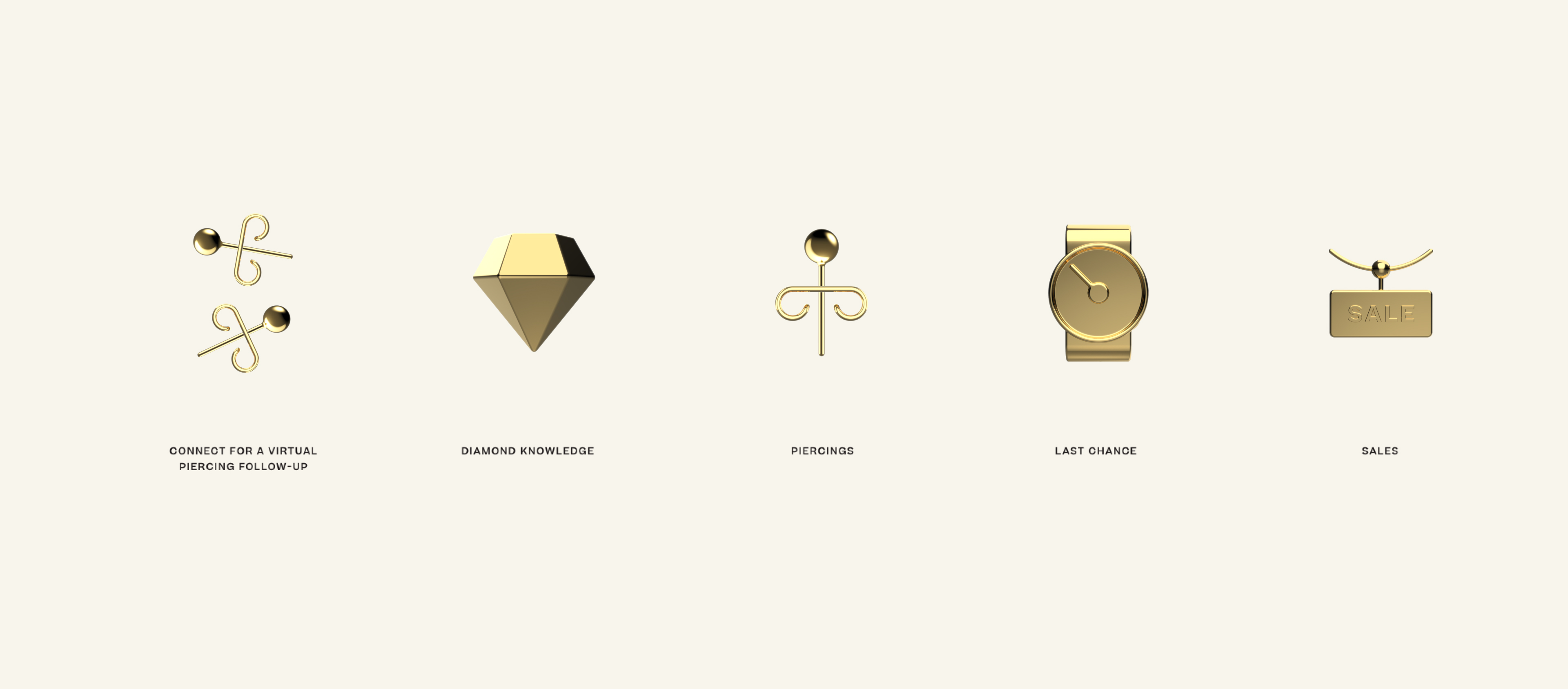 Our iconography system is dainty and slick. Their fine detail brings us back to jewelry in every corner.

Our gilded icons are our hero icons, making a piece of communication very special and our functional icons are utilitarian and mainly found digitally.
Renders



Mall Kiosk &
Jewelry Trays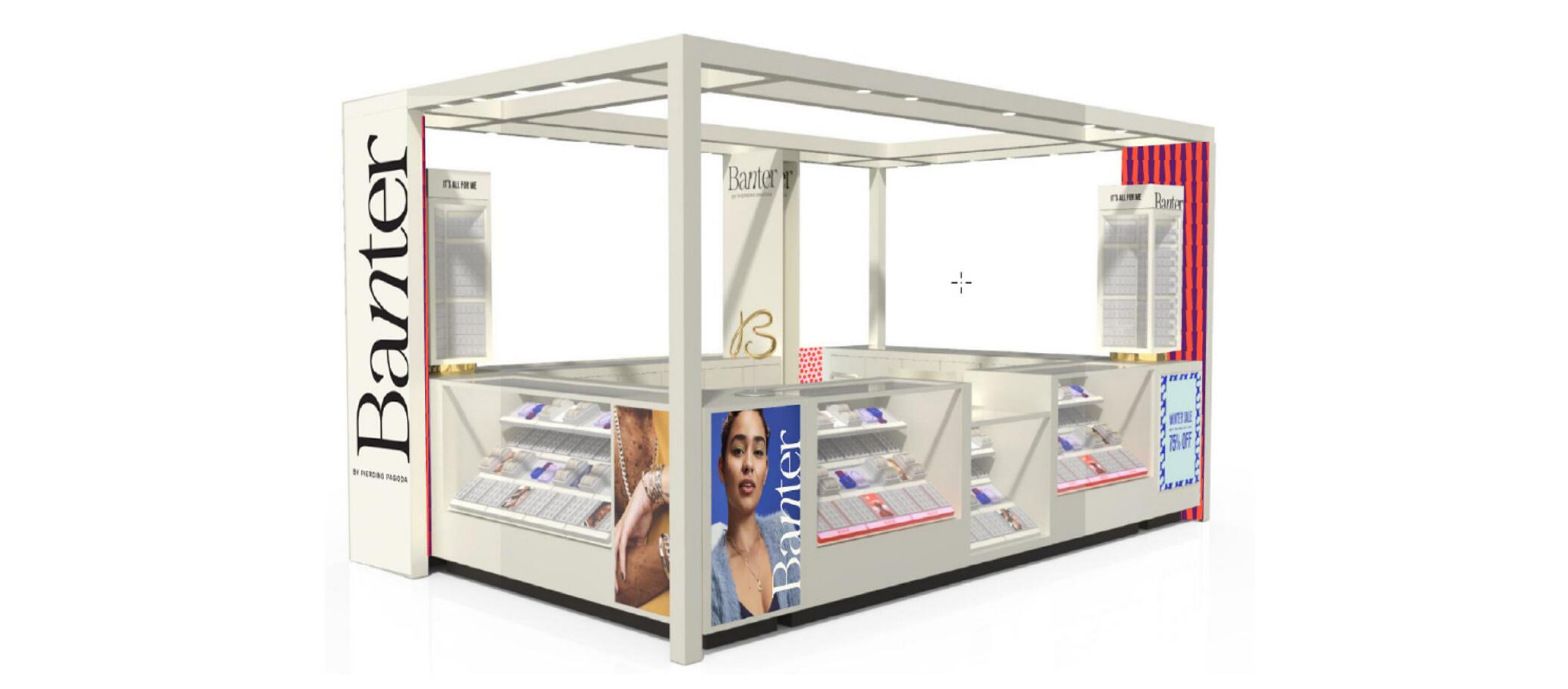 ---

Rebrand in situ
Photo credits: Banter California, Banter Georgia, Banter New York


---

Credits:

Client:
Banter by Piercing Pagoda

Agency:
Red Antler

Executive Creative Director:
Jenna Navitsky

Creative Directors:
Lindsay Brillson, Ada Mayer

Design Director:
Margherita Urbani

Strategy:
Marni Kane

Art Directors:
Elisa Werbler, Olivia Ewing

Copywriters:
Cat Williams, Helen Gallagher

Designers:
Bex Zank, Jenn Flores

Industrial Designers:
Christian Poulsen, Lorraine Glover, Kaeo Helder

Production:
Spang